Clinical research and clinical trials

What does clinical research stand for?
Clinical research includes any study carried out on human beings for health purposes. Strictly controlled, it respects a precise study protocol and is only carried out under certain conditions.
Clinical research includes all of the clinical trials carried out on human beings with the aim:
either to test new medicinal products (or medical devices) in order to obtain a Marketing Authorization (MA), which is called industry-initiated clinical research,
or to compare existing healthcare strategies or existing diagnostic techniques, in order to optimise or harmonise them, which is called investigator-initiated clinical research.
The aim of this research is to open up new therapeutic horizons or to increase the current level of knowledge concerning the different diseases the patients are suffering from.
What is a clinical trial?
Clinical trials are carried out to assess new treatments (or medical devices). Prior to offering them to the patients concerned, they must be checked to see whether they are efficient and well tolerated.
Clinical or therapeutic trials must particularly assess:
New medicinal products or combinations of medicinal products (against the disease or its side effects);
New ways of administrating them (e.g. tablets versus injection);
New techniques for treatment (e.g. new type of surgery or different means of care) or diagnosis (e.g. new biological assay).
The different phases of a clinical trial
In order to guarantee patient safety, clinical trials go through several steps (called "phases"), each of them designed to collect specific data concerning the new treatment.
If the data and results of the trial are positive for the new treatment, the sponsor can apply to the health authorities for a Marketing Authorization in order to market the new treatment.
Who initiates a clinical trial?
According to legislation, the sponsor is "the individual or legal entity that initiates a biomedical research study on human beings, that supervises it and checks that research funding is provided for".
The sponsor may be:
Institutional: INSERM, ANRS, InCA, Associations
Industrial : pharmaceutical laboratories sometimes represented by a Contract Research Organisation (CRO)
A clinical trial may be set up on the French territory but is often carried out on a European or worldwide level.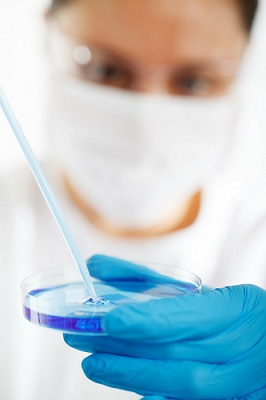 Who can lead a clinical trial?
A clinical trial is led by a physician called an investigator. They ask the patients whether they wish to participate in a trial, provide all of the necessary information and monitor the patient's safety.
In a clinical trial, the patient is supported by a team that is available to inform patients, listen to them, answer their questions and their expectations: the trial investigator, a nurse, a clinical research assistant, a psychologist if the patient asks for one, and the patient's general practitioner, regularly informed about the trial results.
Am I free to participate in a clinical trial I'm offered, and can I change my mind even after having accepted?

Your participation is free and voluntary. Even after having accepted to participate in a clinical trial, you are free to leave it at any time and your physician will offer you another treatment adapted to your illness. This decision has no effect on the medical team's commitment to treat your illness.