Research projects in the Network

Genetic mediators associated with hepatic toxicity in alpha-1 antitrypsin liver disease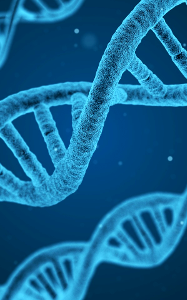 The aim of this research project is to understand the molecular mechanisms responsible for the occurrence of liver damage in patients suffering from Alpha-1 antitrypsin liver disease, a genetic disorder causing mainly respiratory failure in adults, and liver damage in children, like liver cirrhosis, for the most severe forms of deficiency.
Comprehension of these mechanisms should help to identify markers which could be used on the one hand in the early and non-invasive diagnosis of patients at risk of developing liver damage, and on the other hand, to prevent the occurrence of hepatic symptoms via research on new drugs targeting these markers.
Project leader(s):: Marion Bouchecareilh
Centre/Laboratory in charge of the project: : INSERM U1053 – Bordeaux Research in Translational Oncology (BaRITOn), Bordeaux University.
Phenotypic and functional study of altered lymphocyte populations in patients suffering from Autoimmune Hepatitis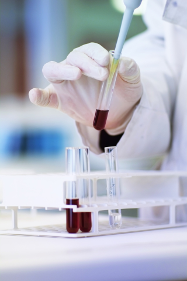 Autoimmune Hepatitis is a chronic inflammatory liver disease of unknown origin, almost always associated with the production of autoantibodies and potentially leading to liver necrosis, fibrosis or cirrhosis if left untreated.
The aim of this study is to use blood samples from patients with Autoimmune Hepatitis to identify immune cell populations that could play a part in the onset of the disease and could therefore become new therapeutic targets. This study also aims to identify biomarkers in order to enable personalised monitoring of each patient, for example to see which patients are at a higher risk of not responding to treatment or of relapse.
Project leader(s): Sophie CONCHON
Centre/Laboratory in charge of the project: INSERM U1064, Centre de Recherche en Transplantation et Immunologie, CHU Hôtel Dieu, Nantes.
Cilia and biliary organogenesis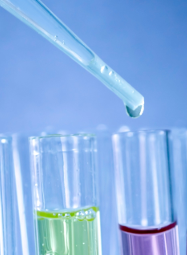 The aim of this study is to understand the causes of biliary diseases and fibrocystic liver diseases better, more specifically, to understand at what moment in time ciliary proteins play a part in the development of biliary ducts. 
To date, nothing is known about the presence of cilia in hepatoblasts (non-differentiated liver cells) or their role in hepatic differentiation.
This project proposes to study the role of these ciliary proteins at key stages of liver embryogenesis.
Project leader(s): Pascale Dupuis-Williams
Centre/Laboratory in charge of the project: UMR-S 1174 INSERM, Paris Sud University.
Analysis and correction of canalicular ABC transporters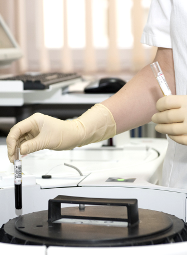 Mutations in canalicular transporter genes (ABCB4, ABCB11 and ATP8B1), involved in biliary secretion, are responsible for cholestatic diseases of variable severity.
Depending on their genotype, phenotype spectrum varies from Progressive Familial Intrahepatic Cholestasis (PFIC) characterised by an early onset of the disease within the first year of life and most often requiring a liver transplant during childhood, to lithiasis in young adults. This project aims to study the mutations identified in patients using cell models, in order to clarify genotype-phenotype correlations and to test molecules which enable to correct the consequences of these mutations (pharmacological correctors andpotentiators) so as to be able to offer targeted pharmacotherapy for certain patients in a personalised medicine approach.
Project leader(s): Pr Chantal Housset and Pr Emmanuel Gonzales (sponsors AMFE, APHP)
Centre/Laboratory in charge of the project: UMR-S938 INSERM, Centre de Recherche Saint-Antoine – Université et Faculté de Médecine Pierre et Marie Curie and UMR-S 1174 INSERM, Paris Sud University.
ATX as a biomarker for cholestatic pruritus in children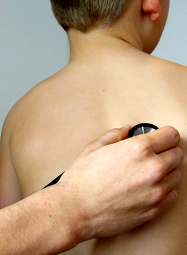 The mechanisms responsible for cholestatic itch (pruritus) in adult and paediatric liver diseases are largely unknown. Autotaxin (ATX), an enzyme that synthesizes lysophosphatidic acid, has been identified as a biomarker for cholestatic pruritus.
The aim of this study is to validate, in a large cohort of children suffering from chronic cholestasis, the effectiveness of ATX as a diagnostic biomarker for pruritus; to study a potential correlation between ATX levels and the clinical intensity of pruritus; and finally to study the effect of pruritus treatments on ATX.
Project leader(s): Dr Alice Thébaut et Pr Emmanuel Gonzales
Centre/Laboratory in charge of the project: UMR-S 1174 INSERM, Paris Sud University.